HMI Communications, LLC Names Carmine Battafarano President
January 10, 2018
HMI Communications, LLC (HMIC) is pleased to announce the appointment of Carmine Battafarano to the role of President. In this role, Carmine will be responsible for the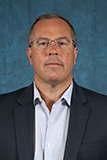 advancement of the communications strategy within HMIC through further market expansion and development of new strategies. He will continue in his role as President of HMI Technical Solutions, focusing on the expansion of their engineering business while leveraging the synergies between the various HMI companies.
David Cox, president of HMI Services, remarked that "Carmine's leadership in strategy execution will accelerate HMI's ability to expand its geographic footprint as we maintain alignment with our customers through the delivery of construction and professional services offerings."
Mr. Battafarano joined Henkels & McCoy, Inc., a subsidiary of HMIC's parent company, Henkels & McCoy Group, as Vice President of Corporate Development in 2013. In this role, he was responsible for the identification and development of strategies and opportunities in the markets Henkels & McCoy serves, and also oversaw the Corporate Marketing Services Department. Prior to joining Henkels & McCoy, he served as the chief marketing officer for a global utilities engineering firm, and as the senior vice president of their International Operations and Maintenance business unit.
Mr. Battafarano holds a Bachelor of Science in engineering from the U.S. Merchant Marine Academy, a Juris Doctor, cum laude, from New York Law School, and a Mergers & Acquisition Certificate from the University of Pennsylvania, Wharton Executive Program.
About HMI Communications, LLC

HMIC offers comprehensive infrastructure construction and engineering services for wireless and wireline customers in commercial and government markets. HMIC has the expertise to tackle projects of all sizes and complexity, delivering solutions that incorporate safety, quality, and on-time performance.
HMIC is a subsidiary of HMI Services, Inc., a Henkels & McCoy Group company. HMI Services is an industry-leading, privately held engineering and construction contractor that provides comprehensive infrastructure solutions to help their customers advance their project approaches and requirements. HMIC helps customers grow and strengthen their infrastructure systems by focusing on the five key drivers of growth – technology, process, labor, training, and cost efficiency – at every stage of every project. For more information, visit www.hmiservices.com.