Henkels & McCoy, Inc., Names Peter Moriarty Senior Director of Underground Utilities
April 25, 2017
Blue Bell, PA
Henkels & McCoy, Inc., (H&M) is pleased to announce the appointment of Peter Moriarty to Senior Director of Underground Utilities for H&M's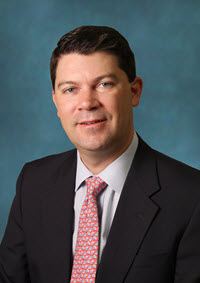 West Region. In this role, Mr. Moriarty is responsible for the gas transmission and distribution, electrical, and communications civil construction (conduit and manhole systems) businesses.
Mr. Moriarty has over 15 years of experience managing projects and programs in the utility construction industry. His knowledge includes inside/outside plant communications design and construction, underground civil construction, inspection services, renewable energy construction, as well as overhead/underground power transmission and distribution construction and maintenance.
Mr. Moriarty holds a bachelor's degree in history from the University of Notre Dame and an associate's certificate in project management from George Washington University.
About Henkels & McCoy, Inc.
Henkels & McCoy, Inc., (H&M) is a leading utility construction firm providing critical infrastructure for the power, oil & gas pipeline, gas distribution, and communications markets throughout North America. Founded in 1923, H&M adapts 90+ years of experience to the dynamic and evolving infrastructure needs of today. H&M consistently ranks in the top 10 of Engineering News-Record's Specialty Contractors and has been recognized with an E. I. DuPont Safety Excellence Award. H&M is a wholly owned subsidiary of Henkels & McCoy Group, Inc. For more information, please visit www.henkels.com.