Henkels & McCoy, Inc., Names Robert Riess Vice President and Division Manager of the Pipeline Division
November 9, 2016
Blue Bell, PA
Henkels & McCoy, Inc., (H&M) is pleased to announce the appointment of Robert (Rob)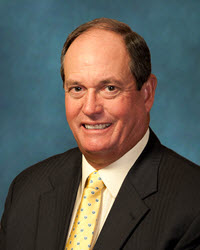 Riess to Vice President and Division Manager of the Pipeline Division. In this role, Rob is responsible for coordinating the development of pipeline business and project strategy, as well as the management of all customer relationships.
Mr. Riess joins H&M with over 37 years of natural gas and oil pipeline experience. He began his career at Texas Eastern Transmission (now a subsidiary of Spectra Energy), serving as Manager of Construction and General Manager of Environmental Services. Rob went on to work for Sheehan Pipe Line Construction Company and ARB, Inc., where he was Vice President of the company's Underground and Horizontal Directional Drilling (HDD) Division, including international operations. He returned to Sheehan Pipe Line Construction Company as President & Chief Executive Officer in 2004, and became a partner in the firm in 2006.
Mr. Riess holds a Bachelor of Science degree in Civil Engineering from the University of Missouri–Rolla. He currently serves as Chairman of the INGAA Foundation and is on the Board of Directors for the Pipe Line Contractors Association.
About Henkels & McCoy, Inc.
Henkels & McCoy, Inc., (H&M) is a leading utility construction firm providing critical infrastructure for the power, oil & gas pipeline, gas distribution, and communications markets throughout North America. Founded in 1923, H&M adapts 90+ years of experience to the dynamic and evolving infrastructure needs of today. H&M consistently ranks in the top 10 of Engineering News-Record's Specialty Contractors and has been recognized with an E. I. DuPont Safety Excellence Award. H&M is a wholly owned subsidiary of Henkels & McCoy Group, Inc. For more information, please visit www.henkels.com.