Henkels & McCoy, Inc., Names Steve Luetkehans Vice President of Business Development for Power
October 27, 2016
Blue Bell, PA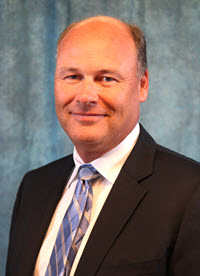 Henkels & McCoy, Inc., (H&M) is pleased to announce the promotion of Steve Luetkehans to Vice President of Business Development for Power. In this role, Steve is responsible for leading the Power Transmission, Distribution, and Substations (TDS) business development team in evaluating and pursuing power opportunities for H&M.
Mr. Luetkehans joined H&M in 2011 as the Director of Business Development for the Central Region, where he played a significant role in the development of power opportunities while also coordinating business development efforts with other regions and utility markets across the company. Prior to this, he spent over 20 years as a business development and sales executive in the utility and energy infrastructure, transportation, and industrial markets.
Mr. Luetkehans holds a Bachelor of Science degree in Business and Marketing from Miami University, and he is a participant in the Edison Electric Institute, Institute of Electrical and Electronics Engineers, American Wind Energy Association, and the Western Golf Association/Evans Scholars Foundation, where he has served as Director since 2004.
About Henkels & McCoy, Inc.
Henkels & McCoy, Inc., (H&M) is a leading utility construction firm providing critical infrastructure for the power, oil & gas pipeline, gas distribution, and communications markets throughout North America. Founded in 1923, H&M adapts 90+ years of experience to the dynamic and evolving infrastructure needs of today. H&M consistently ranks in the top 10 of Engineering News-Record's Specialty Contractors and has been recognized with an E. I. DuPont Safety Excellence Award. H&M is a wholly owned subsidiary of Henkels & McCoy Group, Inc. For more information, please visit www.henkels.com.